Artykuł o ww. tytule można znaleźć w czasopiśmie dla profesjonalistów NBI.
tekst: JAROSŁAW ROKITA, kierownik realizacji projektów, LH Engineering,
dr inż. TOMASZ RUDNICKI, kierownik Zespołu ds. Jakości, główny technolog Lafarge,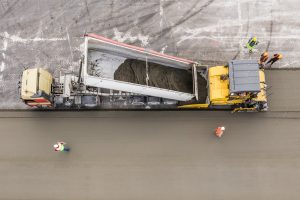 Optymalizacja pod względem kosztowym jest jednym z głównych wyzwań współczesnego świata, dotyczy to również szeroko rozumianej branży budowlanej, w tym budownictwa drogowego. Dobór optymalnego rozwiązania to nie tylko wybór rozwiązania najtańszego na dzień wykonania, ale przede wszystkim najkorzystniejszego w całym okresie planowanej eksploatacji.
Więcej się dowiesz z artykułu  Lafarge_i LHEngineering